BEVERAGES
ESPRESSO – We proudly serve Dillanos Coffee Roasters espresso and coffee for all of your favorites; available hot, iced, or blended
12 oz $4 16 oz $4.50 20 oz $5
POUR-OVER COFFEE – A delicious classic cup of freshly-ground and brewed coffee
12 oz $2 16 oz $2.50 20 oz $3
BARRY'S IRISH TEA – A delightful Irish black tea directly from Ireland, served with a spot of sugar and a splash of milk
16 oz $2
SMITH TEAMAKER TEA – "Uncommonly delicious" tea blends from Portland, OR
16 oz $2
HOT SPICED APPLE CIDER -From the Mountain Cider Co.
(seasonal) Available in 12 oz/16 oz/20 oz $2.50/3/3.50
BOTTLED SODA – Choose from classic Coke, Henry Weinhard's Root Beer, or Henry Weinhard's Orange Cream Soda $2
BEER & CIDER – Ask about our choices of amazing PNW beer and cider $5
WINE – We are delighted to serve wine from Westport Winery! Ask us about our current selections
Glass $6 Bottle $30
MIMOSA – Bubbly and delicious champagne & OJ $6
BAKERY
Our baked goods are made in-house daily! Ask us about today's special creations. We're sure to have something sweet or savory that you'll love. All of our bakery treats are handmade with our own special recipes, and we're always making something new and delicious!
FOODS
ZENNER'S JALAPENO CHEDDAR DOG – Served on a toasted bun and topped with cream cheese, sauerkraut, and sriracha sauce $6
ZENNER'S ALL BEEF FRANKFURTER – Served on a toasted bun and topped with cream cheese and sauerkraut $6
Plain beef frankfurter on a bun $4.50
ZENNER'S SMOKED CHICKEN BRATWURST – Served on a toasted bun and topped with cream cheese and sliced red onions OR served on a bed of grilled cabbage, minced garlic, and red onions for a gluten-free option $6
ZENNER'S DOUBLE SMOKED BRATWURST – Filled with Tillamook cheese and bacon, this hearty brat comes on a toasted bun with cream cheese and your choice of grilled onions or sauerkraut $6
CLASSIC REUBEN SANDWICH – An Irish classic layered with corned beef, Swiss cheese, sauerkraut, and sauce; served on grilled marbled rye
Available in a half or whole sandwich $6/8.50
OVEN ROASTED TURKEY SANDWICH – Turkey and havarti cheese, topped with mayo, fresh lettuce, tomato, and red onion; served on Seattle Baking Co sourdough bread
ROTISSERIE CHICKEN SALAD SANDWICH – Our own recipe of pulled chicken, celery, dill, and seasonings; served chilled on a soft flatbread $8.50
GRILLED VEGETABLE SALAD – Lightly grilled zucchini & red onions on a bed of fresh lettuce, topped with sliced tomatoes, artichoke hearts, sunflower seeds, feta cheese, and vinaigrette dressing; served with a cheese roll $6
SEASONED TATER TOTS – Lightly deep-fried and crispy, tossed with your choice of tasty Cajun seasoning or minced garlic
Available in 1/2-pound or 1-pound serving $3/5
SEASONAL soup
We make our seasonal soups from scratch using our own recipes; ask us about today's soup selection!
Available in an 8 oz or 12 oz cup with a cheese roll $5/6.50
In a sourdough bread bowl from Portland Bakery $8.50
ICE CREAM
FRESH & LOCAL OLYMPIC MOUNTAIN ICE CREAM
SINGLE SCOOP
Served in a dish or a classic sugar cone $3.50
DOUBLE SCOOP
Served in a dish or a classic sugar cone $5
MILKSHAKE
A delicious 12 oz milkshake made with your choice of any flavor of our decadent ice cream, topped with whipped cream! $5
AFFOGATO
Choose your favorite ice cream flavor, and we'll top it with a double shot of espresso $4.50
BREAKFAST MENU
SERVED SATURDAY & SUNDAY (8AM TO NOON)
MALTED BELGIAN WAFFLE – Fluffy and delicious golden malted Belgian waffles, topped with whipped butter and maple or berry syrup; your choice of one waffle or two $5/7
HOMEMADE BISCUITS & GRAVY – It's everyone's favorite! This hearty breakfast is made from scratch with two freshly baked biscuits topped with our own creamy sausage gravy $8
BAKERY GOODS – Ask us about today's freshly baked treats. We are sure to have something you'll love!
ZENNER'S SMOKED BACON SAUSAGE LINKS – A side of coarse ground pork sausage with bacon, seasoned with garlic, paprika, and white pepper (gluten-free & MSG-free) $3
beverages (full beverage menu available)
GLASS OF MILK $2
GLASS OF 100% ORANGE JUICE $2.50
MIMOSA $6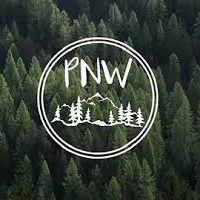 All In Good Taste
We believe in using local ingredients and our menu items come from the amazing Pacific Northwest
PNW favorites
Rotating beer and wine selections highlight local breweries and wineries
best of the best
We only serve the very best meats & sausages and our ice cream comes from area creameries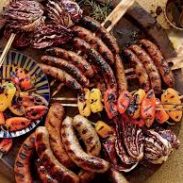 Fresh Ingredients
Our baked goods are in-house specials and soups are made from scratch