A big Dream…
We're all about family, friends, and some good old-fashioned "craic"! And now we plan to bring a bit of that to the Tin Snug.
Located in a historic 1911 building, we want to keep things new and hip around here and provide the community living room where good friends can gather. Highway 6 is a beautiful route between Chehalis and the Washington Coast, and it's well worth the drive! Pe Ell sits right in the middle, and the Tin Snug is the perfect place to stop.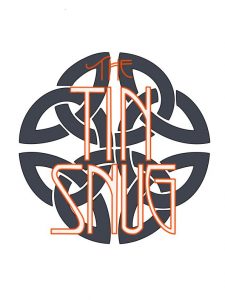 …And much more to come
Whether you're looking for a fun family event, a date day out, or a quiet afternoon with a good book, we'll have just the right place for you! Watch for our upcoming events – you won't want to miss them!
With multiple areas to settle at the Tin Snug, there'll always be a place for you. Listen to vinyl with a cup of coffee or grab a quick bite to eat with friends — whatever you choose, it's the best place to be!